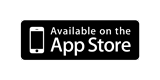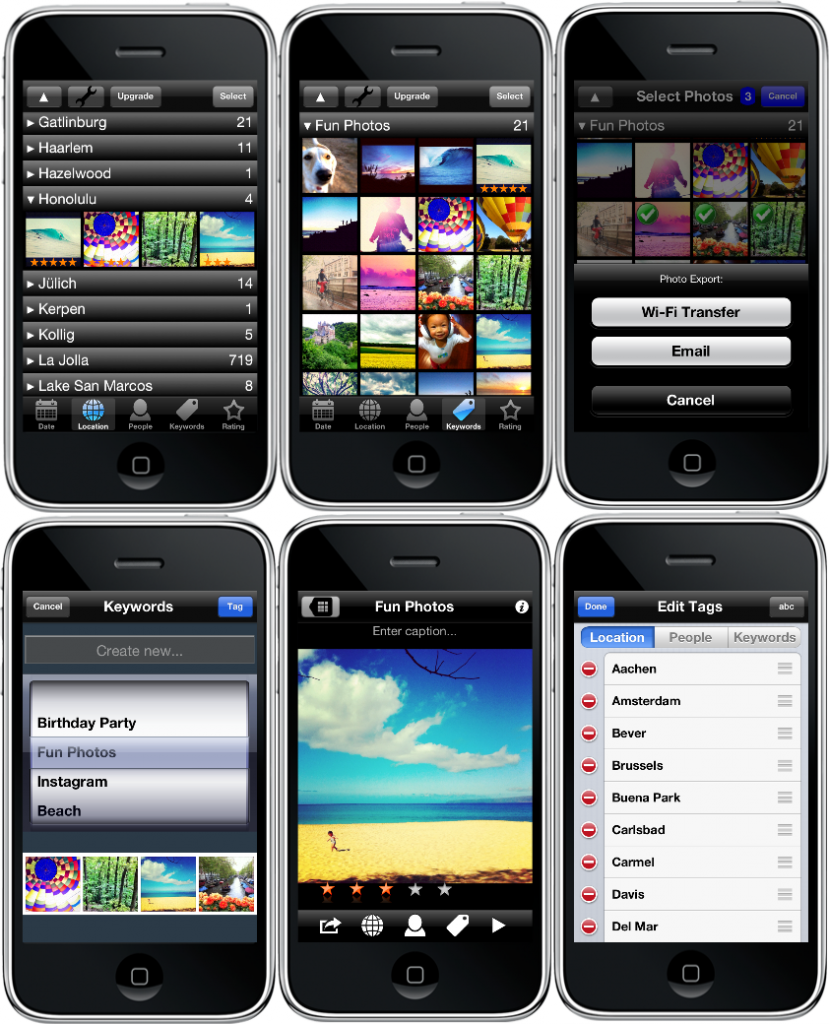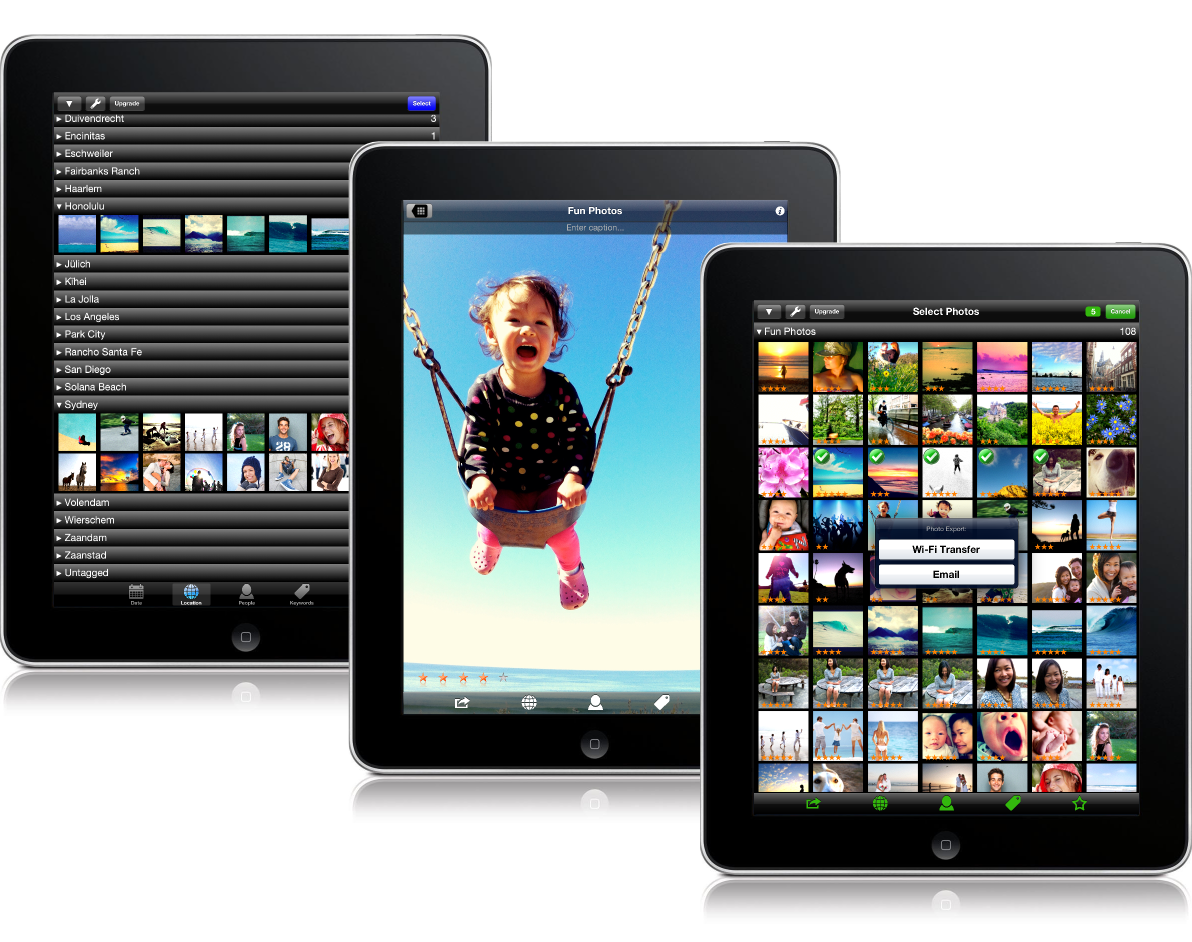 Have you ever wanted to quickly find a photo? PixSort solves this problem using fast, easy, and intuitive tags. And all your tags stay with your photos forever using Wifi photo transfer to your computer, making PixSort simply the best photo organizing app available. PixSort is actually a bunch of awesome apps rolled into one, since you get photo rating, tagging, and sorting, wireless export of your photos, email export, Facebook posting with tags automatically included (if you choose), and full access to your photo's metadata including camera settings, exact time the photo was taken, and reverse geocoding using your photo's GPS coordinates.
Features
Rate, tag, and sort your photos
Transfer photos to your computer without a cable using WiFi, with tags included in the metadata
Tags stay with your exported photos forever, because tags are written to the IPTC metadata of your photos. The tags you create in PixSort can be viewed on your computer and online using iPhoto, Flickr, Picassa, Adobe Photoshop, Lightroom, Elements, Bridge, and more.
Zip file download of all photos transferred via wifi (100 MB max, in-app purchase)
Easy photo selection by tapping on a single photo or multiple photos
Bulk photo select by tapping a photo and then tap and hold another photo. All photos in between those two will be selected. Think of the tap and hold gesture like the Shift key for selecting multiple files on your computer.
Automagic city location tagging
Sort by date (monthly), location, people, keyword, or star rating
Slideshow
Caption
View metadata including camera settings and resolution
Export photos to Facebook with the PixSort tags and caption automatically inserted into the Facebook photo caption. Of course, you can edit the Facebook caption before you actually post.
Export photos via email
Edit tags: rename, alphabetize, manually rearrange, or delete
Description
You can tag photos with people, locations, custom keywords, or star ratings. If you are lazy PixSort is still awesome, because tags are automatically added to photos using date, location data, and your album names. PixSort's automatic tagging using city names is a great way to organize your photos and is incredible for people who take photos while traveling. If you use Faces in iPhoto, PixSort will automatically organize those photos by people too!
You can also easily create any tag you want and apply it to any number of your photos by selecting individual photos, or by using our special bulk selection feature. Give your photos the all the tags they deserve so you can quickly find exactly what you are looking for, grouped exactly how you want. All your tag names are saved which allows easy tagging of other photos. So sort and enjoy, knowing all your photos are easy to find.
Why use tags and not folders? We think folders are too restrictive, especially on your mobile device. Most photos do not belong in only one folder, and putting a photo in more than one folder just doesn't make sense. However, using tags, it's easy and natural for multiple tags to be applied to a single photo.
Photos are not saved in PixSort, so do not delete your photos from your Camera Roll. Think of PixSort as a photo viewer and portal. This is different from most photo organization apps which copy your photos. Why would you want to waste precious memory on your mobile device and have two copies of your photos anyway?
So in your camera roll, DO NOT DELETE PHOTOS YOU WANT TO KEEP!
How to tag and sort
Select a photo or a group of photos. You can easily select a group of photos by tapping a photo, and then tap and hold another photo. All photos in between those two will be selected. Think of the tap and hold gesture like the Shift key for selecting multiple files on your computer.
Select a category at the bottom of the screen, and then create a tag or select from existing tags. Tap "Tag" and you are done!
Sort by tapping a category. Tap the tag section header to expand or collapse the section. Tap and hold to expand or collapse all sections.
A few details
Photos are automatically tagged with city names if your mobile device gets location data when you take the photo. Some third party photo editing apps remove the location data which prevents automatic city location tagging. If that happens don't worry, you can easily add your own tags. PixSort currently does not display Photostream photos, but we are working on a great way to do this so stay tuned.
The first time PixSort loads, it may take half a minute or so. After the initial load it will be faster.
To transfer photos using WiFi, your mobile device and your computer must be on the same WiFi network. PixSort turns your mobile device into a server, and you can get photos by entering your device's IP address in a web browser.
To automatically get people tags, first use Faces in iPhoto. Then load your photos onto your mobile device using iTunes.